Best restaurants in San Blas Cusco
The San Blas neighborhood is one of the most emblematic places to visit in your trip to Cusco.Its beautiful steep streets are lined with galleries, artisan stores and a viewpoint from which you can see the entire city of Cusco. Furthermore, San Blas is the perfect place to enjoy a good meal, cocktails or beers since there are many restaurants and bars from all kinds there.
In this blog we´ll tell you which are the best restaurants in San Blas Cusco so you can enjoy a nice meal and drinks while you get to explore one of the most beautiful places in Cusco. First of all we are going to tell you if it's safe to go to San Blas and how to get there.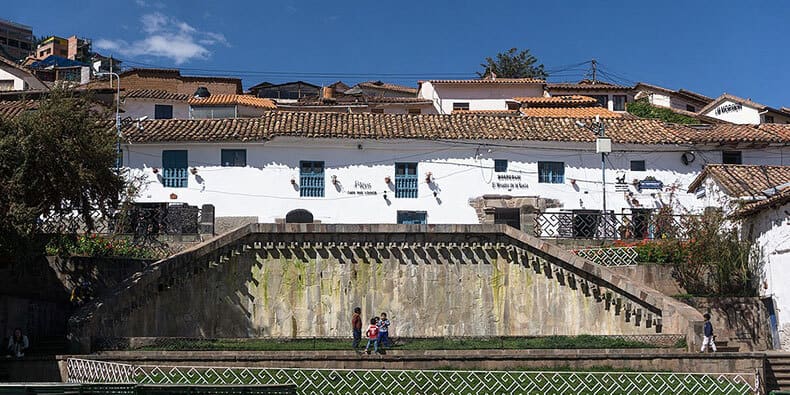 How to get to San Blas
The neighborhood of San Blas is located just a few blocks from the Plaza de Armas of Cusco. You can get there through the Hatun Rumiyoc Street(where the famous Piedra de 12 angulos is located). Walking along this street you will find the slope where you reach the small but beautiful Plaza de San Blas.
Is it safe to go to San Blas?
The San Blas Neighborhood is very safe. It has police security 24 hours per day. Tourists can walk either at day or night and feel completely safe.
Now we are gonna recommend some of the best restaurants or cafes located in the San Blas neighborhood.
Cicciolina Restaurant
This restobar is located on the cusp of San Blas and the Centro Historico. This is a tapas bar but also serves breakfast, lunch and dinner.
Their homemade bread is one thing that make this place stand out from the other restaurants of the area. Don´t miss the chance to enjoy a very nice breakfast and taste the delicious fresh bread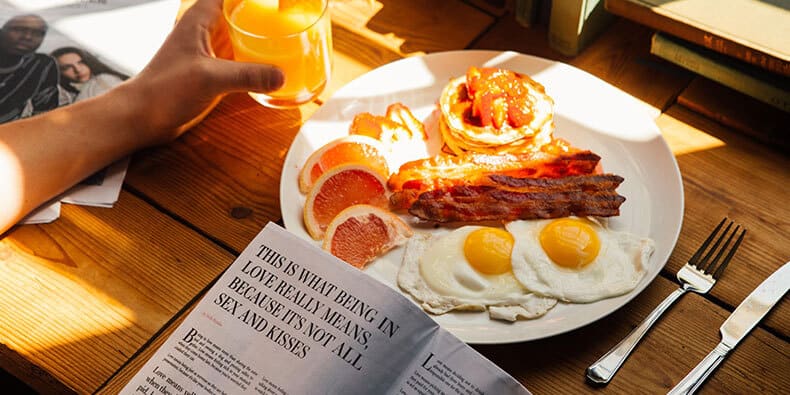 Limbus Resto Bar
Limbus Resto Bar it's located in the San Blas neighborhood. It's quite a steep trail, but it's definitely worth it! The style of the restaurant is a bit retro, with a long bar in the center and several lounge areas with comfortable sofas and chairs.
The whole restaurant is surrounded by glass, so everywhere, you have a great view of the city. There is also a balcony where you can sit and enjoy the sun.
They have a good menu with several dishes to "share", delicious starters and main dishes for all tastes! And last but not least, they offer all kinds of cocktails, like Sasha Gray and many others. When you travel to Cusco, you should visit this impressive bar and enjoy the incredible view of the city.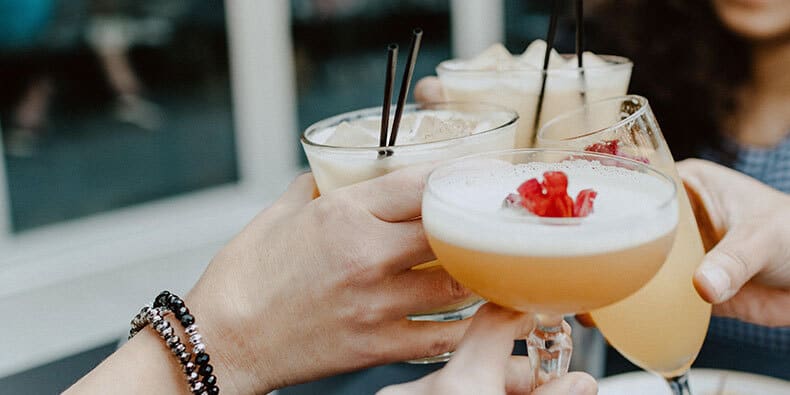 The Meeting Place
The Meeting Place is a good place to chill out and enjoy a nice breakfast, lunch or a cup of coffee. It's located in the Plaza de San Blas in Cusco. The place is small but very cozy, with an open area in the middle and a nice lounge area in the back with comfortable sofas. This cafe is run by volunteers, and the money they earn goes to a charity program for young children in Cusco. So eating and drinking here is for a good cause too. They offer amazing milkshakes, like Oreo milkshakes and they also offer very tasty sandwiches and waffles.
If you want to spend a nice time, relax while you read a box and enjoy a good meal then you can´t miss coming to this beautiful and nice cafe.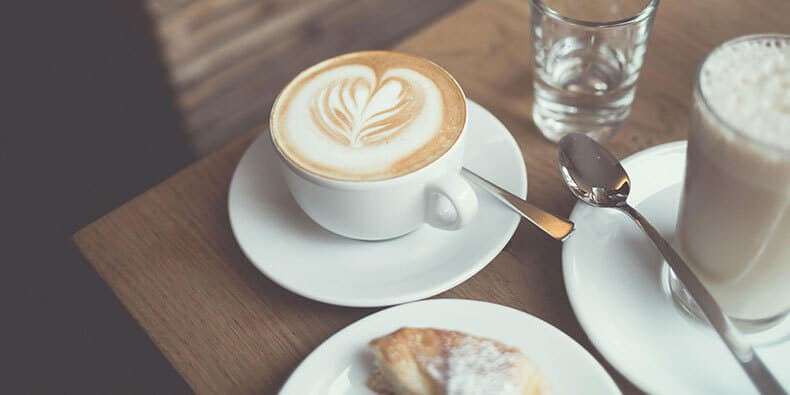 The Curry House Korma Sutra – Comida India
Do you love spicy food? Then you should go to this lovely restaurant. This indian restaurant has a beautiful decoration with Indian paintings and very good service.
Even if you don't enjoy spicy food that much, this place also offers less spicy food.
The Curry House Korma Sutra is located in Tandapata street and it's definitely worth a visit. If you ever visit this place don´t forget to try the alpaca steak with a delicious Indian sauce.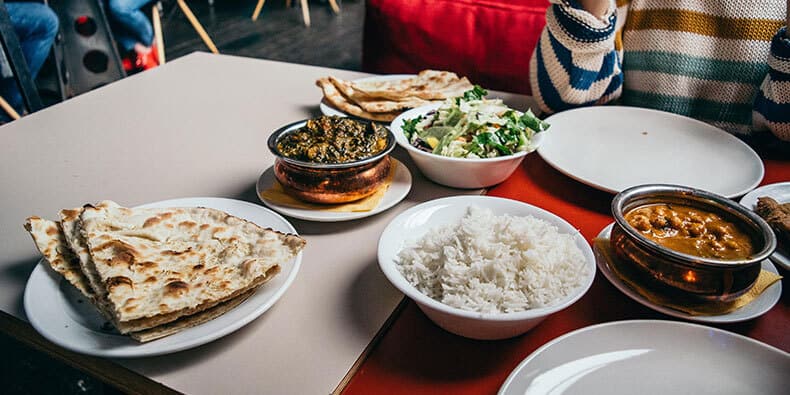 As you can see there are very nice restaurants in San Blas, so if you are in the neighborhood don´t miss the chance to visit some of our recommendations. You´ll have a unique experience in the colorful San Blas plus you´ll get to try very tasty food.
For more information about what other interesting places you can visit in Cusco you can click here.