The Best Quad Bike Tours in Cusco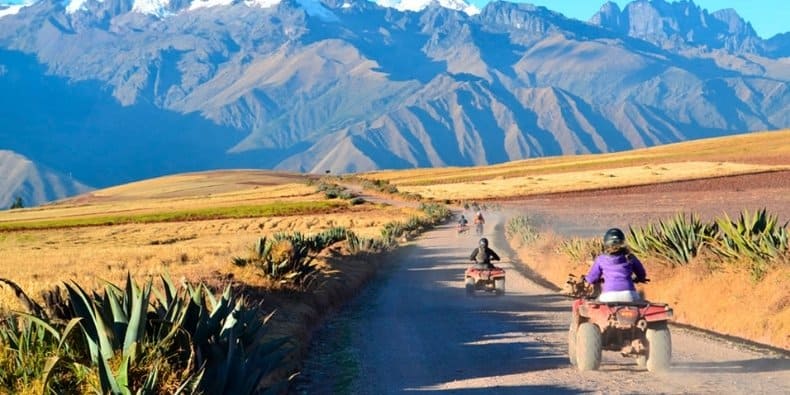 The famous region of Cusco gathers the most exciting activities and tourist attractions that you definitely can't miss! Some of these tours combine history, culture, and adventure sports such as the ATV Quad Biking activity. Find out everything about the best quad bike tour in Cusco here!
Cusco is known for its historical and cultural value, as well for its many natural wonders such as the Rainbow Mountain, which makes it the best place to visit on vacations. From all the adventure sports you could practice in this region, the most in-demand are: Biking, white water rafting, trekking, and taking a ride on a quad bike.
In this blog, you will find detailed information about the places you're going to visit while on the ATV Quad Bike tour, what to see, how to get there, and more! Don't be a typical tourist and enjoy Cusco and its surroundings at its fullest!
Where to Go on a Quad Bike Tour?
While in Cusco, you will find a variety of places to go for a quad bike ride, as well as many tour operators that can take you on an adventure where you'll be able to combine history, culture, and an exciting ride through the visually striking scenery of Cusco.
Maras and Moray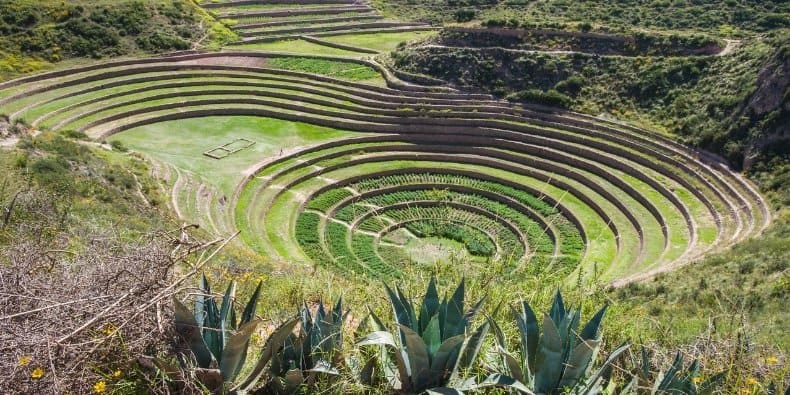 By far, one of the most famous places to go on a quad bike tour! Maras and Moray are located a few kilometers away from Cusco in the Sacred Valley of the Incas. Many tour operators offer the guided visit to the Sacred Valley as a whole, including Maras and Moray, Pisac, Ollantaytambo, and Chinchero.
Although this is a doable option for many people on tight schedules, it is not advisable since those are many places to visit on a full-day trip. Therefore, we recommend taking a separate tour to Maras and Moray, and the best and most exciting option to do it is by joining a Quad Bike Tour through these enigmatic tourist attractions.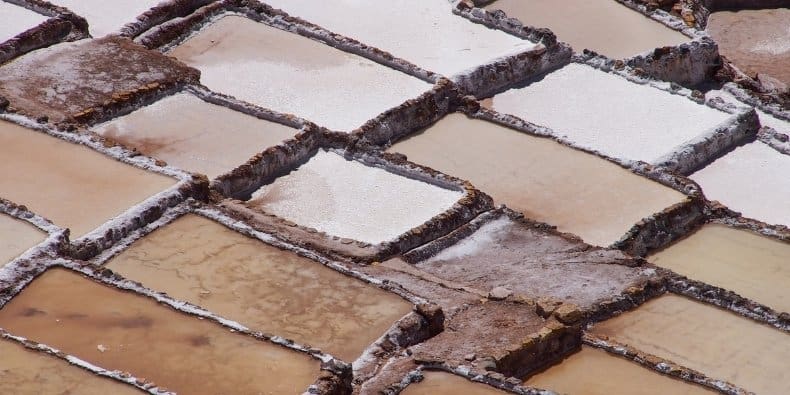 Maras is a group of artificial wells used to the production of mineral-rich salt, these salt mines are currently in use by Maras' residents, and were built during the Inca times. Keep in mind that for entering Maras Salt Mines you will need to pay the entrance fee which could cost between S/. 10-20.
Moray consists of three platforms used as an agricultural laboratory where Incas used to grow at least 250 plant species thanks to its structure and irrigation channels, which allows generating different microclimates and temperatures in each platform. To enjoy this archeological site within the Sacred Valley, you will need to purchase Cusco's Tourist Ticket, which includes the main Archeological Sites in the Cusco region.
Huaypo Lagoon
A beautiful lagoon located 45-50 minutes away from Moray Archeological Site, this place is as beautiful as you can imagine. Huaypo Lagoon sits on a valley surrounded by imposing mountains and hills which makes it the perfect alternative for those who already visited Moray since many tour operators offer an optional visit to this place.
Piuray Lagoon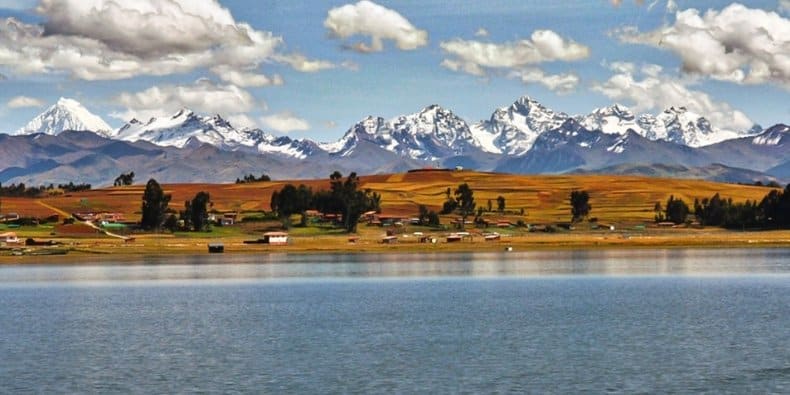 Another water body found within the Sacred Valley of the Incas, located in Chinchero outskirts. Just as the Huaypo Lagoon, these water bodies share similar landscapes; in comparison to the Huaypo Lagoon, in Piuray you can appreciate the different land crops in its surroundings, some tour operators even organize yoga sessions, paddle board activities, and they also combine an ATV Quad Bike Tour with a visit to Huaypo and Piuray Lagoons, as well as the Archeological Site of Chinchero!
Rainbow Mountain
Yes, you can also visit Rainbow Mountain on a Quad Bike Tour! Keep in mind that although you take a quad bike ride to this outstanding location, you'll still need to trek to the mountain's summit. Unfortunately, at the moment there are not many tour operators for this activity, so expect prices above S/. 100.
The Rainbow Mountain has an altitude of 5,200 meters above sea level so make sure to acclimate your body before committing to any physically demanding activity. If you wish to visit this otherworldly attraction, we have the best trek for you. Don't be a typical tourist and do the most exciting activities during your stay in Cusco.
These are a few of the many different places where you can go on a Quad Bike Tour. Now, you may be wondering How do I get to all these places? Don't worry, we got you! Keep reading to learn how to get to Cusco and visit these outstanding attractions.
How to Get There?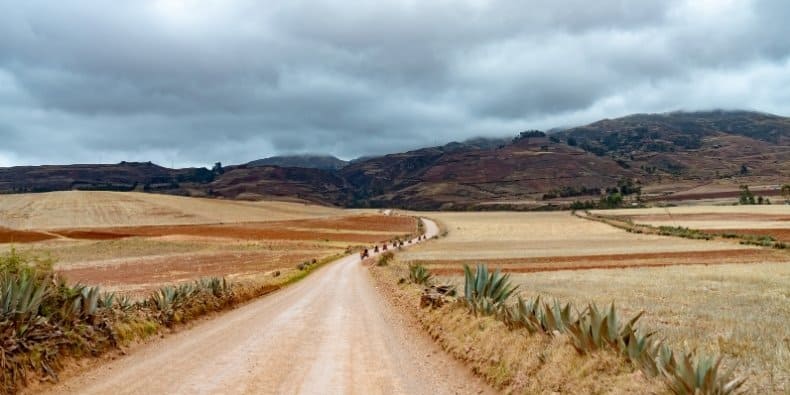 In order to visit all the aforementioned tourist attractions, one must be in Cusco. At the moment, there are only two ways to reach the Imperial City of Cusco, whether it is by plane or bus, here are some recommendations:
Taking a Flight. This would be the easiest and fastest way to get to Cusco. Keep in mind that Cusco is located at 3,399 meters above sea level, which means you will need to take at least 2 or 3 days to rest so your body can acclimate properly.

Plane tickets could cost up to 200 USD roundtrip. It is worth noting that Cusco's airport only operates commercial flights at the moment.

Taking a Bus Ride. Consider taking a bus to Cusco since this would be the only way to gradually approach altitude, besides, you'll be able to uniquely discover Peru and the most important cities between Cusco and your starting point.

We recommend Peru Hop for being a responsible and safe bus company, they are recognized for their travel experience and the flexibility provided to the traveler. Peru Hop offers a hop-on/hop-off system and a variety of passes, whether you start from Lima, Arequipa, Puno or even Cusco.
When you reach Cusco, you'll find different tour operators and travel agencies in the Historic Center that offer Quad Bike Tours, which is why we recommend taking the necessary time to compare prices and quality since many tourists have been scammed in the past.
Quick Tip: If visiting Cusco you must go to Machu Picchu, which is why we highly recommend you to take a look at this guide of the best tours to Machu Picchu and make the most of your adventure!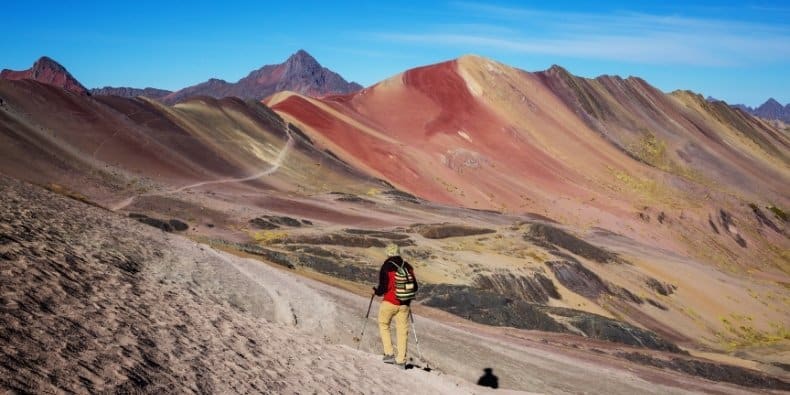 If you are up to this challenge then you surely are for the Rainbow Mountain trek as well. Learn everything about the Rainbow Mountain and the Red Valley while you're here.